Davis Hall, University at Buffalo
June 14-19, 2013
Academic Faculty Speakers

Manish Gupta is Assistant Vice President in Information Security Department at M&T Bank. He is also Adjunct Assistant Professor at State University of New York at Buffalo, NY. He has more than twelve years of experience in information systems, security policies and technologies. He has published 6 books in the area of information security and assurance. He received his PhD in Management Science and Systems in 2011 and an MBA in Information Systems and Finance in 2003, both from State University of New York at Buffalo, NY. He received his Bachelor's degree in Mechanical Engineering from Institute of Engineering and Technology, Lucknow, India in 1998. He has authored or co-authored more than 50 research articles in leading journals, conference proceedings, and books. His research has received best paper awards. He serves in editorial boards of more than a dozen international journals and has served in program committees of several international conferences. He holds several professional designations including CISSP, CISA, CISM, CRISC, CIW Security Analyst, and PMP.

H. R. Rao is SUNY Distinguished Service Professor at the School of Management and has extensive interests in e-business, emergency response management systems and information assurance. He has chaired international conferences and presented numerous papers. He also has co-edited four books of which one is on Information Assurance in Financial Services. His work on trust and cyber security has received the best paper from the most prestigious international journal in MIS. He has received funding for his research from Federal Agencies and he has received the University's prestigious Teaching Fellowship. He has also served as a Distinguished Visiting Professor in the Korea National Research Foundation WCU program in S. Korea in the area of Information Assurance Services.

R. Sekar is a Professor of Computer Science and the Director of the Secure Systems Laboratory and the Center for Cybersecurity at Stony Brook University. He has a Bachelor's degree in Electrical Engineering from IIT, Madras (India) and a Ph.D. in Computer Science from Stony Brook. He then served as a Research Scientist in Networking Research at Bellcore. After five years, he moved to Iowa State University, and then subsequently to Stony Brook. Sekar's research interests are focused on computer security, with specialization in attack detection, prevention, containment, response, and recovery; mobile and untrusted code security; malware; security policies and enforcement; anomaly detection; vulnerability analysis; and testbeds for network security experiments. His research has been supported by AFOSR, DARPA, NSF, ONR, the State of New York, and industry sponsors.

Shambhu Upadhyaya is a Professor of Computer Science and Engineering at the State University of New York at Buffalo where he also directs the Center of Excellence in Information Systems Assurance Research and Education (CEISARE), designated by the National Security Agency. His research interests are information assurance, computer security, fault diagnosis, fault tolerant computing, and VLSI Testing. He has authored or coauthored about 250 articles in refereed journals and conferences in these areas. His current projects involve insider threat modeling, intrusion detection, security in wireless networks, and protection against Internet attacks. His research has been supported by the National Science Foundation, Rome Laboratory, the U.S. Air Force Office of Scientific Research, DARPA, National Security Agency, IBM, Intel Corporation and Harris Corporation. In May 1999, IBM sponsored a new Electronic Test and Design Automation Lab to support his teaching and research on VLSI Testing. He has been awarded an IBM Faculty Partnership Fellowship for year 2000-01 in recognition of his research accomplishments in the area of VLSI.

Venu Govindaraju is a SUNY Distinguished Professor of Computer Science and Engineering at the University at Buffalo, State University of New York and is a leading authority in the area of pattern recognition and machine learning. His current research interests are in the area of biometrics, language technologies and smart environments. He received his B-Tech (Honors) from the Indian Institute of Technology (IIT), Kharagpur, and his Ph.D. from the State University of New York at Buffalo. He is the founding director of the Center for Unified Biometrics and Sensors. He has authored more than 350 scientific papers and graduated 25 doctoral students. He has been a lead investigator on projects funded by government and industry for about 60 million dollars. Dr Govindaraju is a recipient of the IEEE Technical Achievement award, and is a fellow of the AAAS, the ACM, the IAPR, the IEEE, and SPIE.
Practitioner Guest Lectures

Andrew Onan is Banking Officer, Network Analyst II, End User Experience/Technology Infrastructure at M&T Bank. Andrew started at the bank in July 2009 as a part of the Summer Management Development Program. In January 2010, he began to work full-time in Technology Infrastructure as a Network Computing Analyst and in June 2010, he participated in the Management Development Program. Andrew's role has primarily been executive technical support for management group, as well as leading the end user experience design and process improvement for bank-wide Technology Infrastructure projects. Andrew has championed new technologies and strategies that increase the bank's efficiency ratio and improves the employee experience. Andrew has earned a Bachelor of Science degree in Applied Networking and Systems Administration from Rochester Institute of Technology.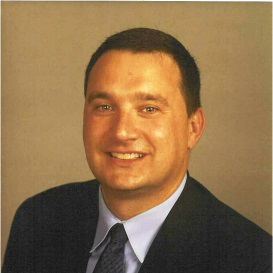 Scott R. Patronik is 20-year law enforcement officer currently assigned as the Chief of the Special Services Division of the Erie County Sheriff's Office in Buffalo, New York. As chief, his duties include overseeing the agency.s special investigative units and special operations. These units include the agency's Detective Bureau, Narcotics Unit, Computer Crime Unit, Electronic Surveillance Unit and Counter-terrorism initiatives. Scott also oversees the agency.s specialized operational units including its Aviation Unit, Bomb Squad, Marine Unit, and SWAT Team. Scott was assigned as a Lead Investigator overseeing the .Bike Path Task Force., and as a former FBI Buffalo.s Joint Terrorism Task Force (JTTF) member was assigned to the "Lackawanna Six" case in Buffalo, NY. His educational background includes earning a Bachelor of Science degree in Physics from the State University College of New York at Buffalo and a Master of Science degree in Computer Science from James Madison University. Scott is also an adjunct instructor at Hilbert College in Hamburg, NY where he instructs courses in the Computer Security and Information Assurance program, teaching courses in Computer Security, Computer Investigations, Computer Forensics, and Cryptography. Designations held by Scott include being a Certified Information Systems Security Professional (CISSP) as conferred by the International Information Systems Security Certification Consortium (ISC)² and a Certified Forensic Computer Examiner (CFCE) as conferred by the International Association of Computer Investigative Specialists (IACIS). He is a member of the FBI.s Scientific Working Group on Digital Evidence, and the FBI.s Regional Computer Forensic Laboratory.s National Advisory Committee. Affiliations include serving as a board member to the Infragard Chapter of Western New York and as an advisory board member for the National Center for Missing and Exploited Children/ NY, and as a member of the Western New York Incident Management Team and has been involved in command and supervisory positions in numerous disasters in New York State including Flight 3407, Gowanda Floods, October Storm of 2006, Hurricane Lee, Hurricane Sandy and numerous large scale searches. Notable awards and recognitions include being honored as the Buffalo News Citizen of the Year, Business First 40 Under Forty Award, Bar Association of Erie County - Police Officer Award, and the National Association of Police Organizations Top Cops Awards . Honorable Mention.

Prakash Samaga is Senior Vice President and Compliance Solutions Program Manager, First Niagara Financial Group Inc. Prakash works with First Niagara in their Compliance department and manages all compliance, anti-fraud solutions by working in conjunction with technology and infrastructure partners to identify, define, implement and optimize strategic compliance solutions across the bank. He also manages the integration of compliance systems with the bank's acquisition strategies and serves as the primary compliance technology interface with the regulators. Prior to joining First Niagara, Prakash worked with Ernst & Young, where he was a key member of its Risk Advisory Services practice, focusing on BSA/AML, OFAC and Fraud solutions. In his role, Prakash managed many strategic projects for leading financial institutions such as Citigroup, Ally Bank, Depository Trust & Clearing Corporation, Morgan Stanley, Deutsche Bank, Scottrade and American Express. Prior to joining Ernst & Young, Prakash worked with Oracle Financial Services Software Inc., in a number of projects in risk and data warehouse for 7 years. In this role, Prakash managed large compliance and data warehouse projects across teams in North America, Europe and Asia. Prakash holds a Bachelor of Science in Physics and a Masters in Computer Applications from Bharathidasan University, India. He is a Certified Information Systems Auditor (CISA), Certified Business Intelligence Professional (CBIP) with specialization in data analysis, and a Certified Anti-Money Laundering Specialist (CAMS).

Jeff Shaw is an Administrative Vice President and the manager of Business Continuity Management at M&T Bank in Buffalo, New York. He oversees the development of emergency response, business continuity and technical disaster recovery plans to ensure recovery following a business interruption. Mr. Shaw is a board member and President of the non-profit Business Network of Emergency Resources (BNet), based in Fulton, New York. BNet provides pre-credentialing of private-sector firm employees that are recognized by local governmental agencies during emergency responses. He is a past President of the Eastern Great Lakes Chapter of the Association of Contingency Planners. Mr. Shaw is a Certified Information Security Manager (CISM) and a Certified Business Continuity Professional (CBCP). He is a graduate of Medaille College in Buffalo, NY and holds a Bachelor of Science in Business Resource Development.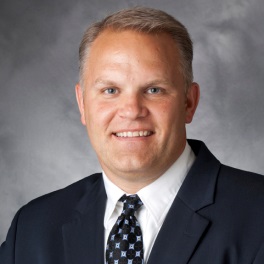 Randy Trzeciak is currently a Senior Member of the technical staff for the Software Engineering Institute.s (SEI) CERT Program at CyLab, Carnegie Mellon University. Mr. Trzeciak is a member of a team in CERT focusing on insider threat research. The studies analyze the physical and online behavior of malicious insiders prior to and during network compromises. Other insider threat research uses system dynamics modeling for risk analysis of the impacts of policy decisions, technical security measures, psychological issues, and organizational culture on insider threat. Mr. Trzeciak also is an adjunct professor in Carnegie Mellon.s H. John Heinz School of Public Policy and Management.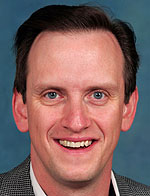 John Walp has more than 20 years of Information Technology experience, more than half of which has been focused on information security challenges. He currently serves as Administrative Vice President and Corporate Information Security Officer for M&T Bank, an $80 billion financial institution headquartered in Buffalo, NY. Previously, he held the role of Vice President, Network Security Solutions Manager for M&T. His responsibilities include forming and executing the overall strategy for Information Security and Privacy at M&T Bank. This includes groups which focus on external and internal network security which are made up of key security systems such as firewalls, intrusion detection/prevention systems and security information management platforms. In addition, his organization supports the functions of access and identity management, privacy and risk management, as well as PCI compliance. John is a Certified Information Systems Security Professional (CISSP) as well as a Certified Information Security Manager (CISM). He is a graduate of the FBI Citizens Academy and serves as the Executive Vice President of the FBI's Buffalo InfraGard Membership Alliance. Mr. Walp serves on the advisory board for the National Security Agency-sponsored Center of Excellence in Information Systems Assurance Research and Education (CEISARE) at the University of Buffalo as well as the Business Advisory Board of Medaille College. He is a member of the High-Tech Crime Consortium and the U.S. Secret Services Electronic Crimes Task Force. Prior to joining M&T Bank, John has held a variety of technology positions in different industry verticals including Electronic Data Systems (EDS) and Moog Inc. A veteran of the United State Air Force, he served his country for 22 years which included both active and reserve serviceHe holds a Bachelor of Science in Computer Information Systems from State University of New York College at Buffalo.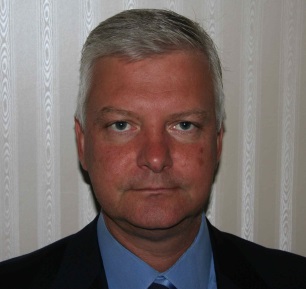 Alex Woda, MBA, Certified Information Systems Auditor (CISA) has more than 25 years experience in information systems architecture, information systems auditing and information security management. Mr. Woda specializes in electronic payment systems, information security architectures, risk management, compliance and business continuity planning. Mr. Woda has worked as a Qualified Security Assessor under the Payment Card Industry Cardholder Information Security Program (PCI CISP) and has worked with payment processors for PCI and Interac compliance. Mr. Woda is also an enterprise architect and a security architect. Mr. Woda was an adjunct Professor at the Schulich School of Business and has a B.A. in Computer Science, a B.F.A. in Music and an MBA.
Organized by:
---
Shambhu Upadhyaya
Director, CEISARE
Professor, CSE
Email:
shambhu@buffalo.edu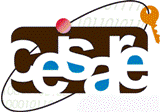 Center of Excellence in Information Systems Assurance
Research and Education
---
Venugopal Govindaraju
Director, CUBS
SUNY Distinguished Professor, CSE
Email:
govind@buffalo.edu
Srirangaraj Setlur
Principal Research Scientist, CUBS
Email:
setlur@buffalo.edu

---
B. Sambamurthy
Director, IDRBT
Email:
bsambamurthy@idrbt.ac.in
B. M. Mehtre
Associate Professor, IDRBT
Email:
bmmehtre@idrbt.ac.in
Institute for Development and Research
in Banking Technology
---